I'm a proud owner of Phantom Black Hyundai Creta SX(O) and various successful DIY jobs gave me the illusion that detailing & ceramic coating application isn't far from my reach, and boy was I wrong!
I tried my hand at it too, but unfortunately, the effects didn't even last 2 months!
After that long-drawn DIY session of Avalon King Ceramic Coating, one would probably give up the hope of that glossy shine you see on the big screen, and so did I.
Thanks to my love for my 1-year old Hyundai Creta, I took a chance at a professional session of the CarPro CQUARTZ Finest Reserve Ceramic Coating (world's best brand for ceramic coating) with Prime Car Care (I researched & found they are the only authorised detailer in Eastern India).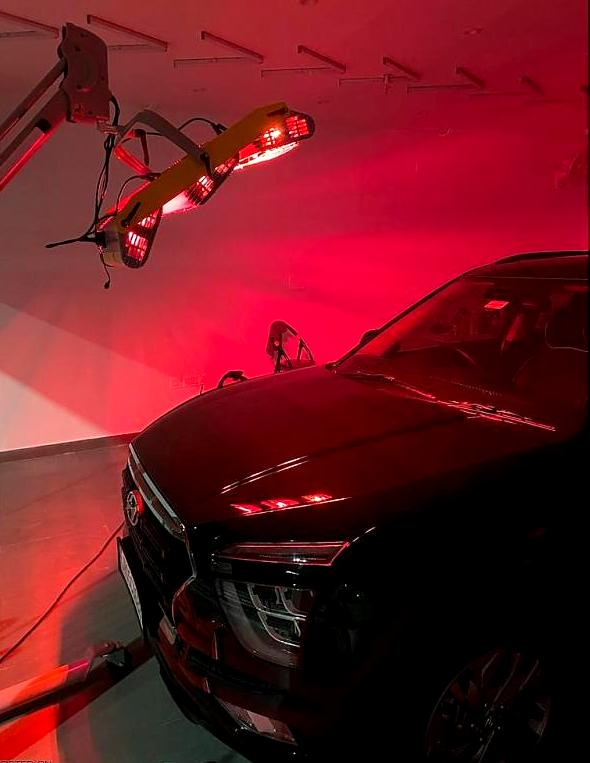 Called up the owner with 101 questions, which he patiently answered thanks to his unwavering love for automobiles.
The process was way more complicated than it seems: the previous novice layer I had coated my car with had to be stripped off to create an even layer. This was followed by a thorough paint correction job & polishing for that mirror finish we see on TV and stock professional photography! I was legit called in to see the difference and I could not believe my eyes!
The next step of course was the coating- which was also done on the glasses including panoramic sunroof, exterior plastics, alloys, lights & chrome parts, other than the main body of the car.
Here's a brief of the products used, as mentioned by PCC:
CarPro Eraser Foam Wash
CarPro ironX for iron decontamination
CarPro clay bar with clay lubricant
CarPro TarX for Tar removal from running panel of my car
CarPro ClearCut for compounding
CarPro Reflect for polish
CarPro Essence which is a silica primer before the application of the coating
CarPro Eraser for IPA wash
CarPro Finest Reserve – 2 layers on all painted surface
CarPro Flyby30 ceramic coating for all glasses
CarPro DLUX for exterior plastics, alloys and lights
CarPro UK for chrome parts
The owner Ashu made sure to keep me thoroughly updated at every step of the process with pictures & videos!
The entire ordeal took 3 days, and it was worth every penny (49K + GST).
It's been a year since then and the results are still intact- the water beading is on-point even after a year, and so is the gloss!
The First inspection visit is pending (which I'm due for next month), and I'll be add to this thread for keep all the readers in the loop.
My review? ⭐️⭐️⭐️⭐️⭐️
💯 recommended!
Bottomline:
1) don't waste your time on DIY ceramic coating.
2) don't get swayed by sales people, talk to the main guy who really knows his stuff and not just telling you rehearsed lines.
3) go where you get a personal touch with the service you avail
Also, sharing the owner's number below for all fellow Calcuttans to reach out to them!